I'm going to make this short and sweet for ya'll.
Confession: I have yet to really get in a groove with my new fridge. See?
My Tackle It Tuesday was to get one step closer to that groove. Especially because I needed to grocery shop and make space for the new stuff and it had been far too long since I had cleaned it out. I try to do it once a week on Wednesday, garbage night, but I've skipped it a few times in a row.
Molly's Almost Got Her Groove Back:
One of the main issues I'm having is finding enough storage for taller items without eating up unnecessary space. My fix to that is to keep the top left shelf area clear unless I really need it. That way, I can flip it up for instant tall space.
Link up your Tackle It Tuesday below! But before you do, don't forget, tomorrow is the big day! The really big day!! It's the start of our Express Happy House Challenge Plus! Check back tomorrow morning for the first assignment :) Now, go on and have a great evening, and if you haven't tackled something already, hop to it! The night is young!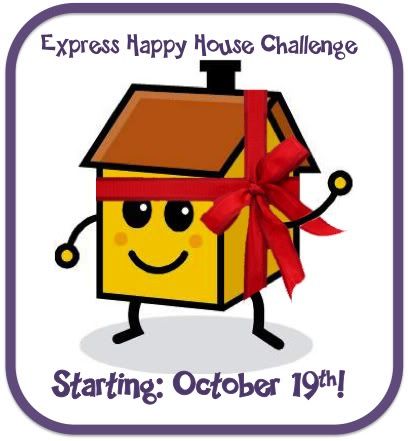 Oh and it's my weekly begging...because I love you all :) Just a few clicks please!