....the Happy House gives to you, the rest of the family room! Here is the overview from the kitchen. You've seen the fireplace and the tree (for the most part) but here is the wider view. I bought the pillows on clearance last year after Christmas. (The day after a holiday is a great time to buy holiday decor for next year!)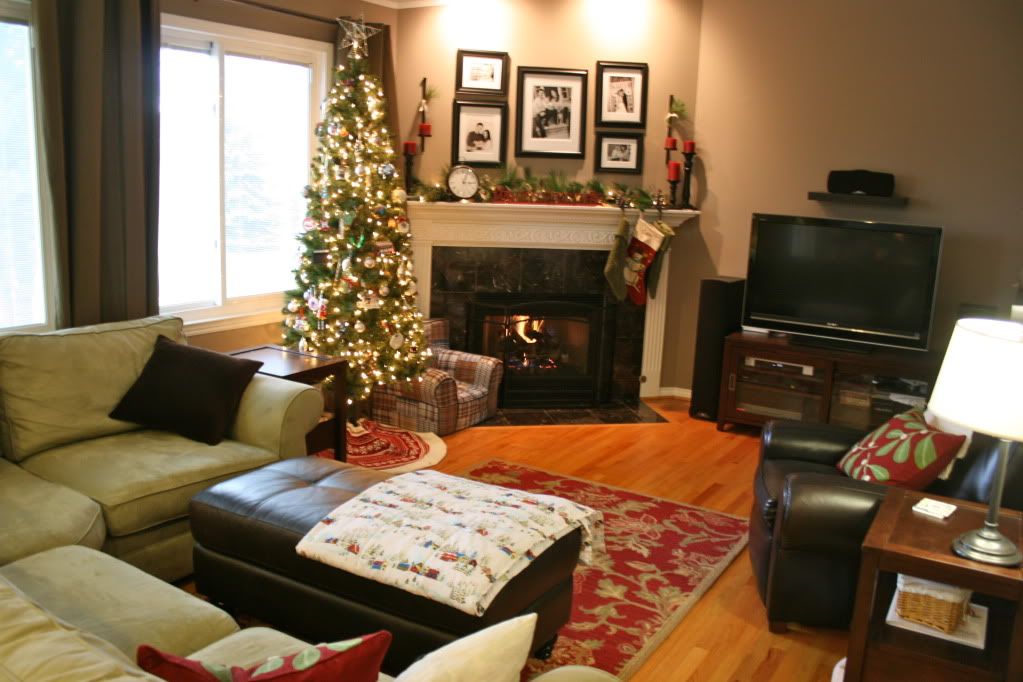 Then there are the floating shelves. I had so much I wanted to share, so I just went with all of it!
I got the
Christmas printable here
. Otherwise, everything is ours, and other than photos, everything was from last year.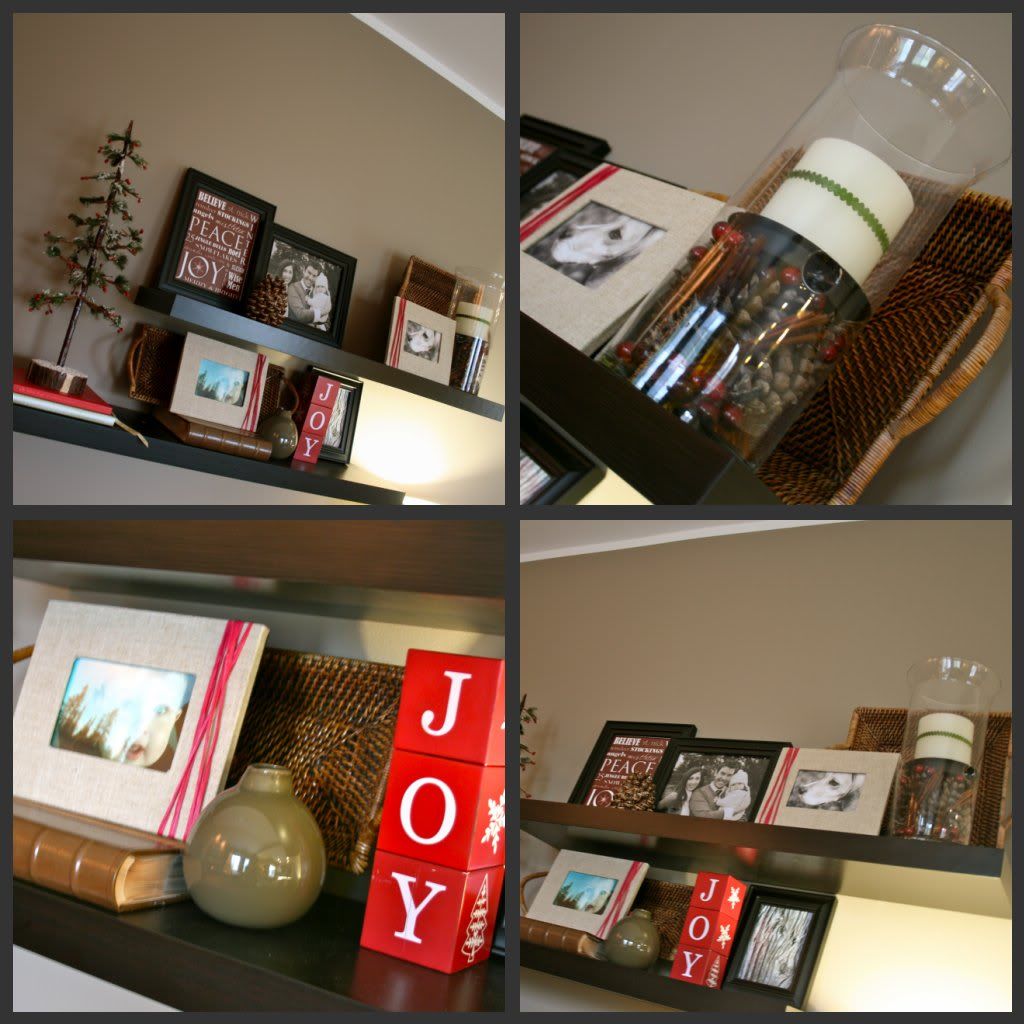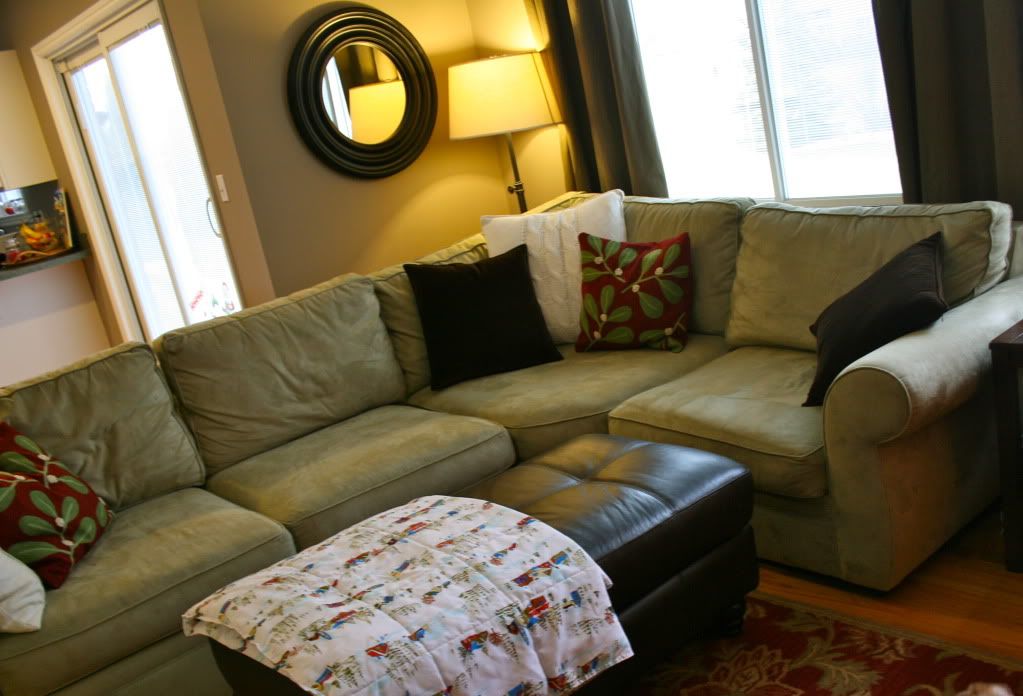 You know you want to come join me by the fire, just admit it! I'll have some hot cocoa waiting for you!
And because you know I like to keep it real, this is how it looks during the day when Cam is hanging out with me :) Laptop on the side table, Christmas tunes on the TV, gate putting the tree in a time out, and Gibson's bed which is virtually useless because Cam won't let him sleep.
Hope you're enjoying my very own little 12 Days of Christmas!