I saw this recipe on
Life as We Know It
, and she found it, where else but, on Pinterest!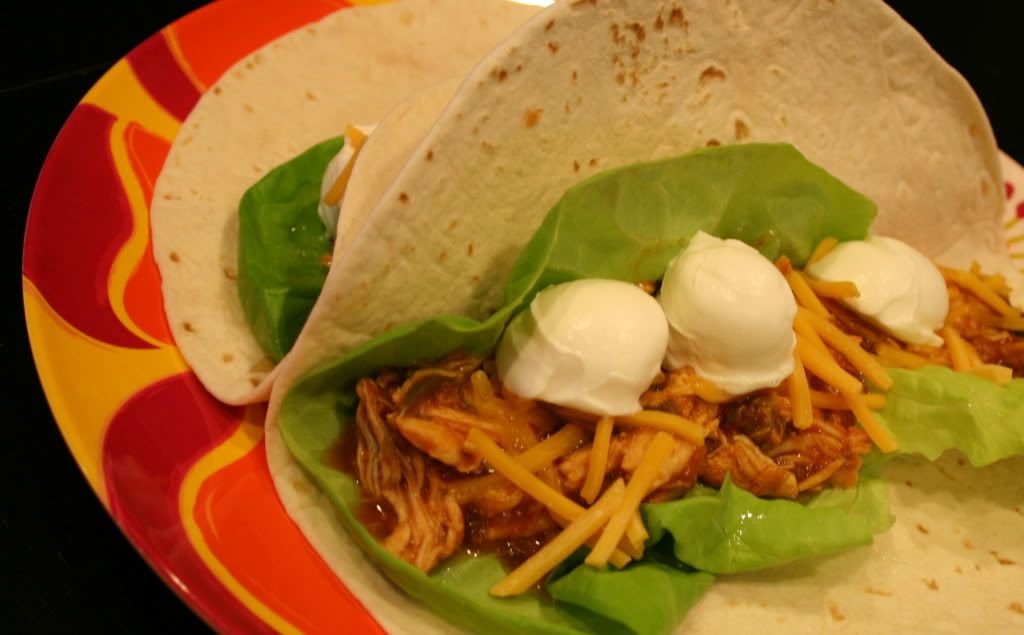 In a slow cooker, mix together:
One 24-ounce jar medium or mild salsa
Juice from one lime
1/4 cup fresh cilantro, chopped
One 1.25-oz. package taco seasoning
2 jalapeno peppers, finely chopped (optional)
Add 4-6 thawed chicken breasts, cover with salsa mixture, and cook for 6 hours on low, or 4 hours on high.
You can eat the chicken plain served with tortilla strips and sour cream, but I chose to do it a little differently. I served the chicken on tortillas (I like to fry mine for about 10 seconds a side each in a lightly sprayed fry pan on medium) Add toppings like sour cream, shredded cheese and lettuce.
Top with sour cream/crushed tortilla chips to garnish.