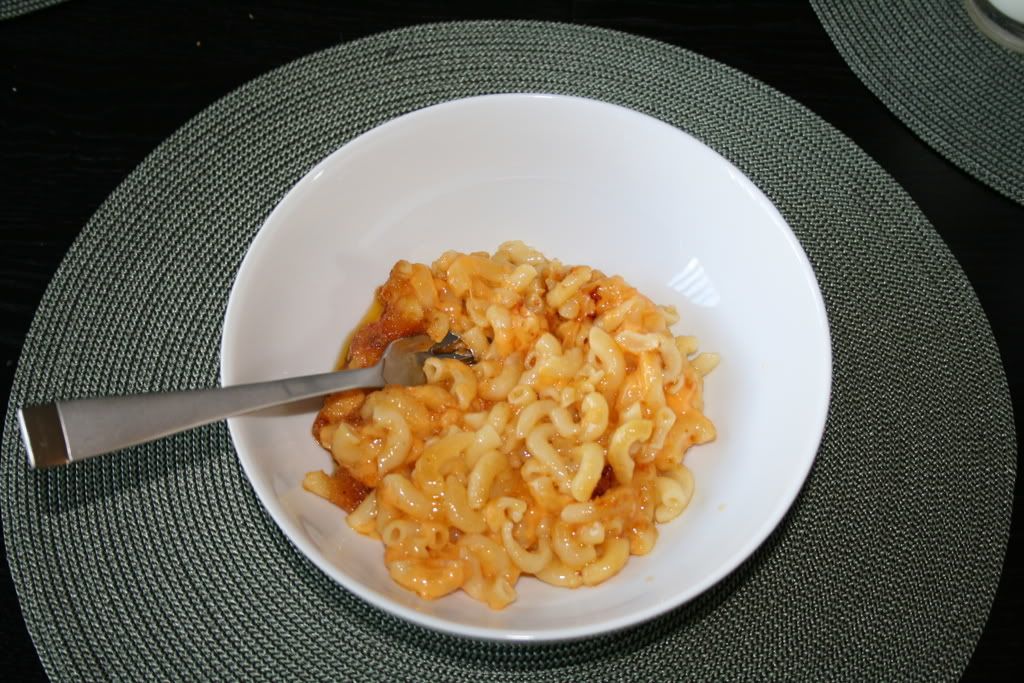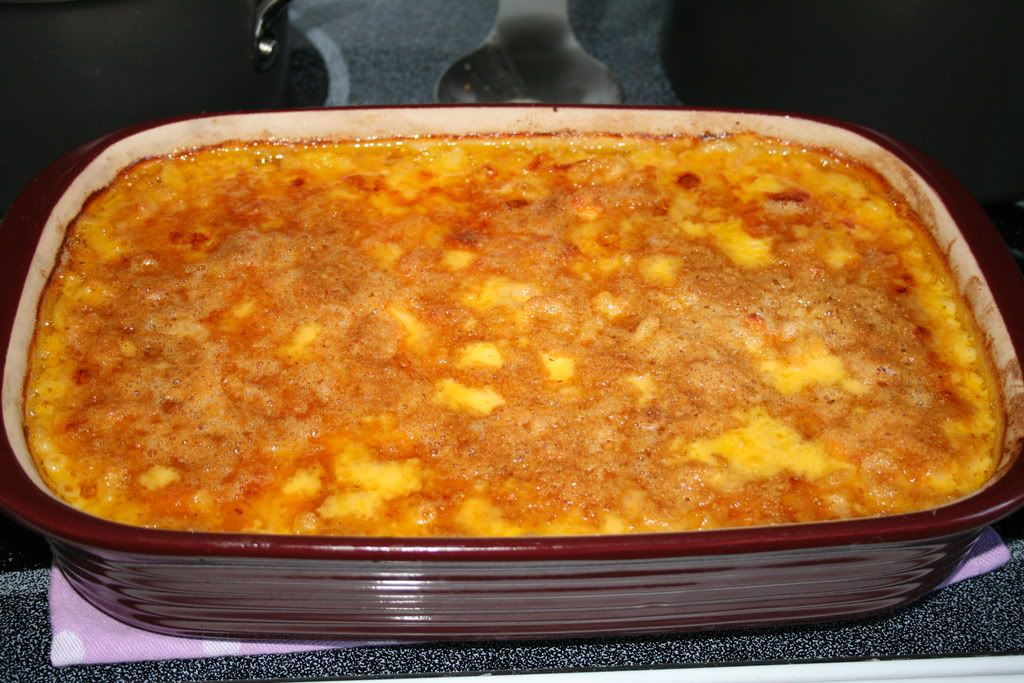 Growing up, my favorite meal my mom used to make was Macaroni & Cheese. I'm not talking Kraft- although I've never been one to turn down anything that includes cheese! This is homemade, real cheese, real butter stick to your thighs Mac & Cheese. I get cravings for it all the time, and am sure to make the full recipe so I can have it for lunch days later! YUM!
Ingredients:
1 stick of butter
3 cups of milk
3 tbsp of flour
1/2 cup of bread crumbs
1 pound of cooked elbow macaroni (or your favorite noodle for cheese)
1 large chunk of sharp cheddar (cubed)
1 medium chunk of swiss (cubed)
Instructions:
Melt the stick of butter and milk and add the flour to make a paste. Then add the cheese and stir. Add more milk or flour to get the consistency you like. Pour the cheese over the cooked macaroni in a casserole pan. Top it with the bread crumbs and bake for 45 minutes at 375. Then enjoy! This will easily feed an entire family- but trust me, make the whole recipe. You'll want more later!
My notes: I have none- this recipe in my mind is perfect. I don't mess with my mom's perfection :)