We flipped the family room. Literally. What was on the left is now on the right. What was on the right is not on the left. See for yourself :)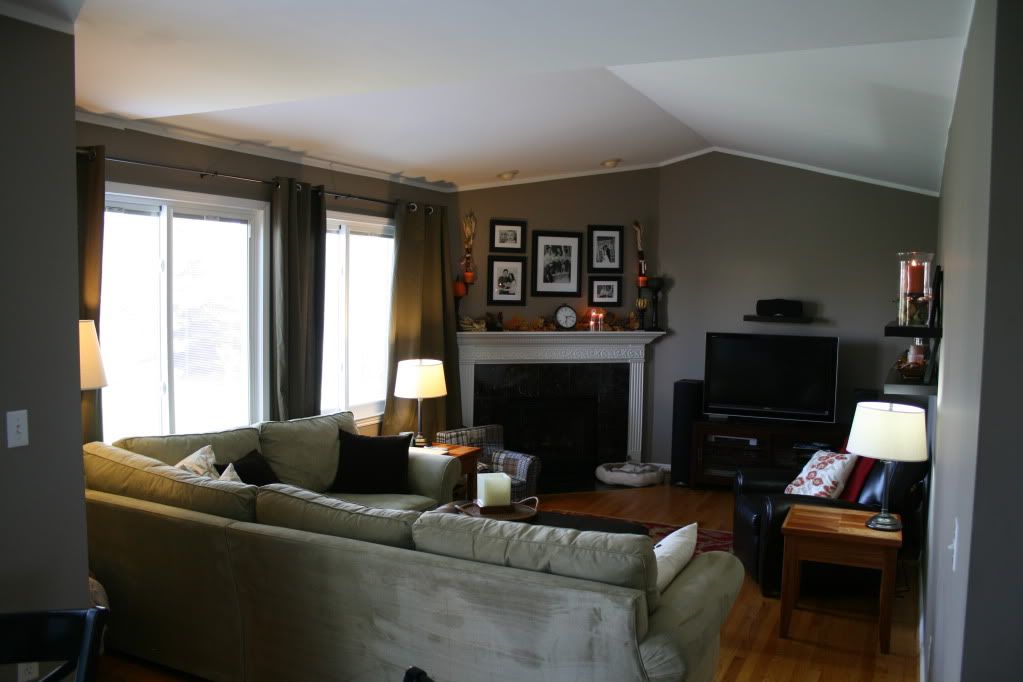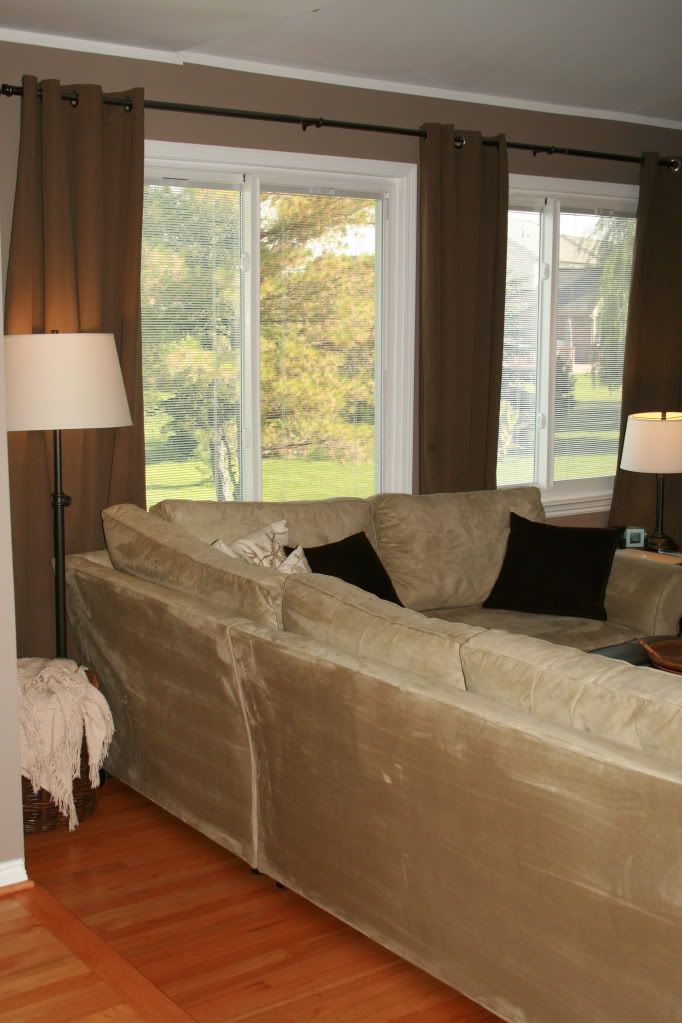 This also gives you the overall view of the family room with the updated fireplace decor. And yes, I'm still loving it, in case you were wondering. :)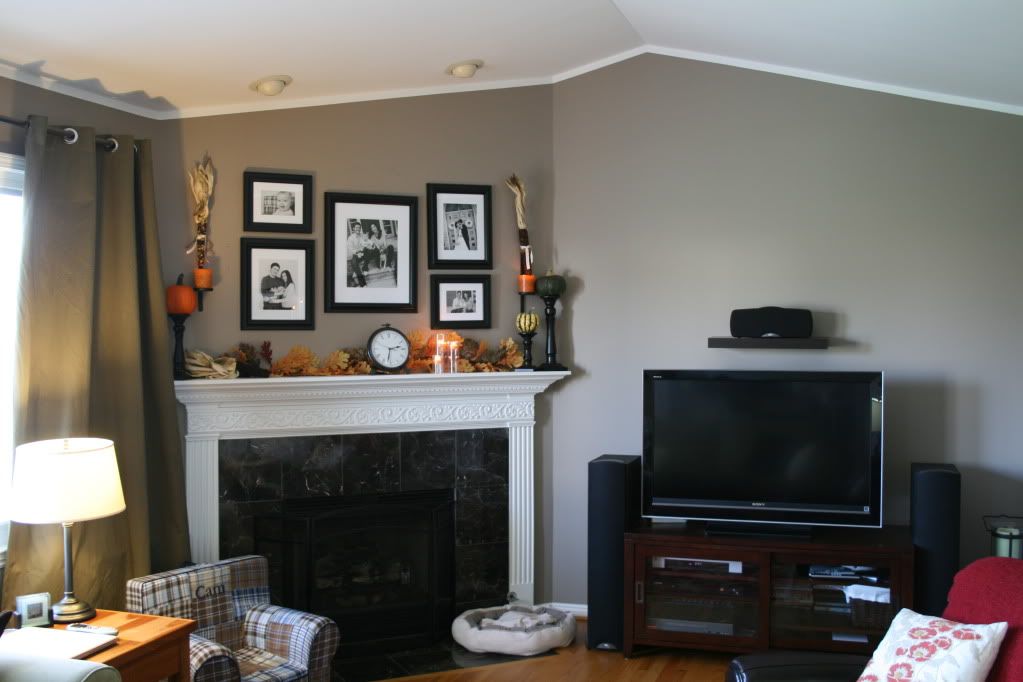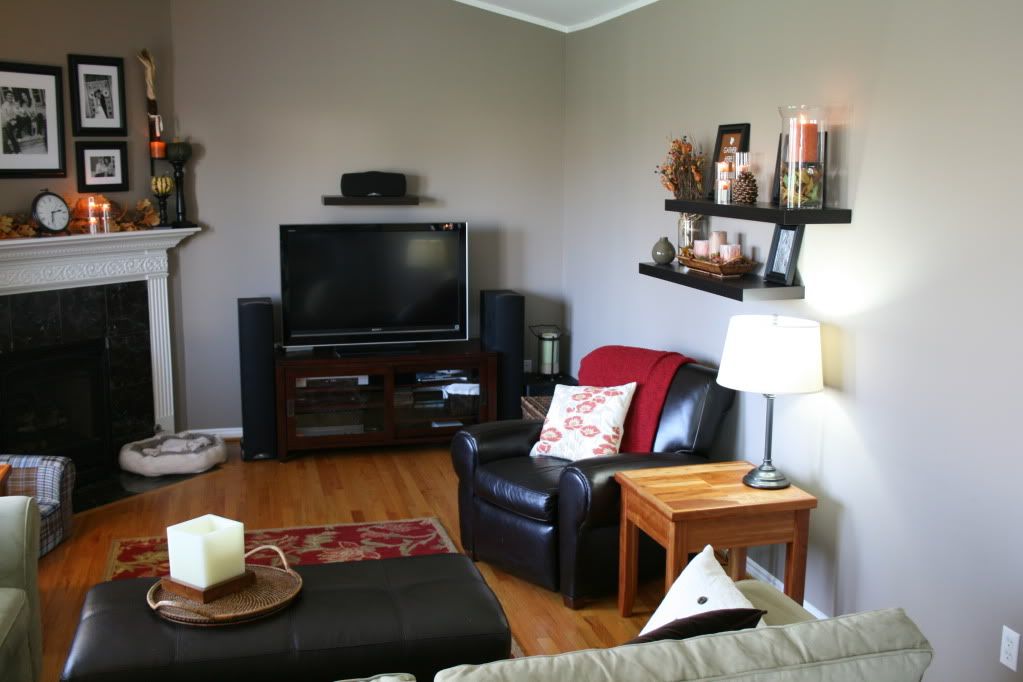 We swapped the coffee table with the ottoman from the living room. There might be more furniture swapping down the road, but for now I'm liking this change. You can also see that I didn't trash the round mirror that used to be over the fireplace. He just got a new home. :)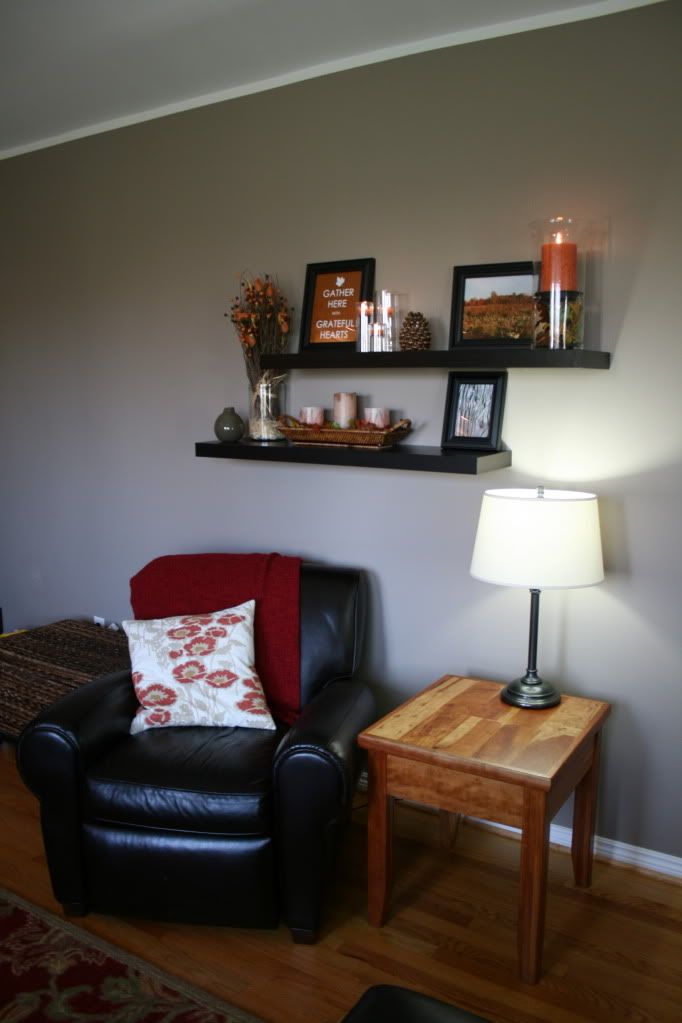 There were a couple reasons for the change.
1. I get tired of the same ol same ol.
2. I wanted to come up with a plan for Christmas
Here is the set up from Christmas last year.
But I didn't like how the tree wasn't a focal point. New plan:
With this plan, we can just remove the one side table, and there is plenty of room for our slim tree to fit between the couch and fireplace. Our big tree will still go in the living room.
Pros to the new layout:
1. Better TV viewing, since the main part of the couch isn't in a direct line with the TV.
2. The room just feels more cozy.
3. The ottoman is a safer piece of furniture than the coffee table for our not-so-stable baby.
4. As stated above, the Christmas Tree can now be a focal point
I'm not 100% sold on leaving it this way year round, but we're enjoying it for now, and will continue to do so at least until Christmas. Do you get the itch to move furniture around too? I know I'm not the only one!