Friday:
drive home from Chicago
get unpacked and start laundry
start tidying up the house
meal plan (below)

participate in the October Followers Fest
Saturday:
work on the pantry project- I have no photos to share quite yet, but they are coming!

make pancakes for breakfast-

check out what I made here

clean the dining room furniture

clean the eat in area furniture

carve our pumpkins

ran a bunch of errands with Carl's Mom



Sunday:
grocery shop

clean the rest of the dining room




start doing some work on the next big event for the blog

coupon shopped

made a quad-batch of baked potato soup!

Somewhere in There:
Bake something fallish- I'll count the pancakes for this...

Make something from Pinterest- ...and this

Paint my fingernails and toenails- now this is just getting sad
Meal Plan:
Sunday:
Baked Potato Soup
Monday:
Roast
with mashed potatoes and steamed veggies
Tuesday:
Buffalo Chicken Tacos
Wednesday: Chicken Apple Saute with Apple Dressing
Thursday: Chicken Kiev
Friday: Gnocci with Pesto
Saturday: Leftovers
Lastly, here is a photo from our Chicago trip. If you want to read a few details, check out Cam's blog by clicking the photo.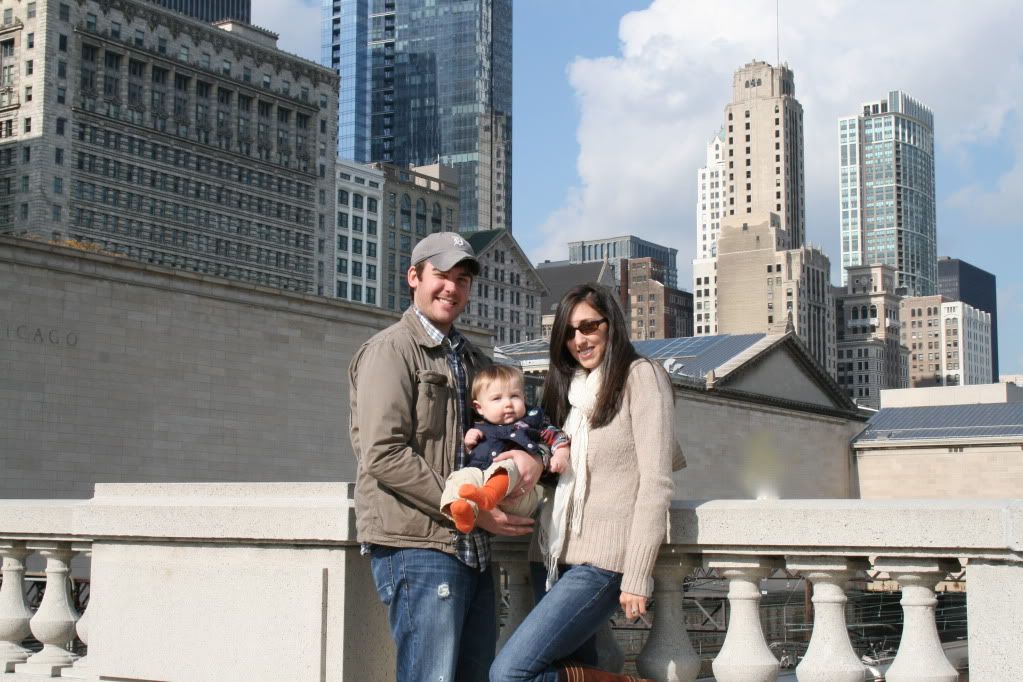 Share your Monday Morning Round Up here!