Apparently I hadn't done laundry in awhile. Need proof?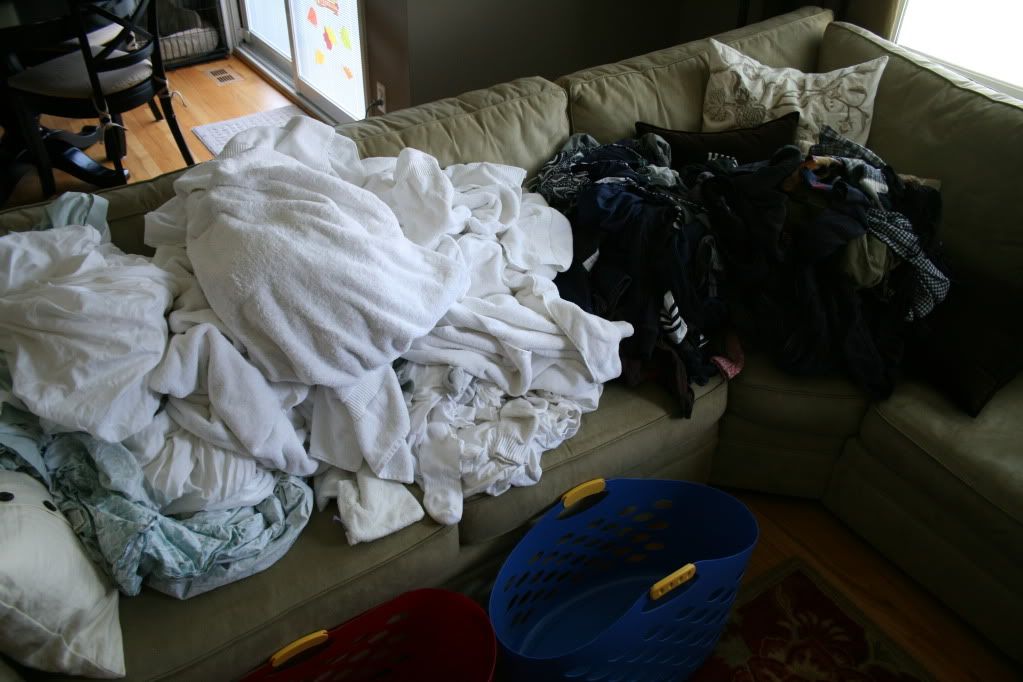 Good news is, that is actually clean laundry, and one load isn't even pictured. I had about 6 loads to do and so I washed it all, and then proceeded to vacuum my couch so I could just throw it all on there. So I was starring at this mountain-o-laundry and not really wanting to fold it. But then I remembered it's Tuesday. Aw shucks. The Tackle It Tuesday bug bit me.
So about 30 minutes later, I had this.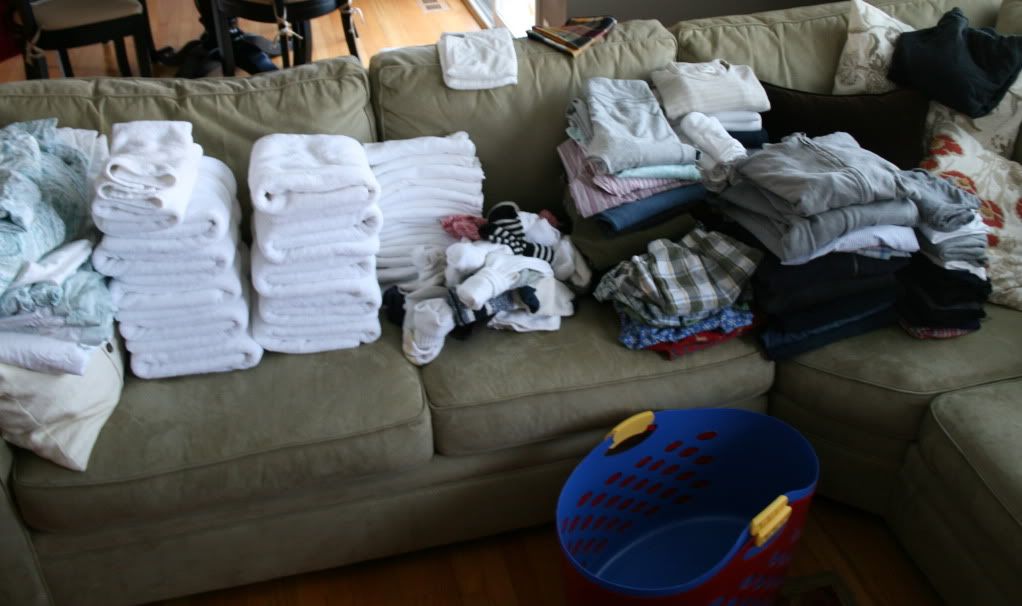 And I can honestly say, it is all put away. And the bedding is back on my bed and just waiting for my arrival tonight :)
So, what did you tackle today? I know you did something! Blog it! Share it! And while you are here, check out the first ever
Tackle It Tuesday: Mom Edition over on My Happy Line!