We're trucking right along to week 3 of the challenge. That means we're two weeks down, 3 to go on our way to a Happy House! Is your home feeling cleaner? Tidier? A little more organized? I know mine is. I get started on the right foot every morning by making the bed and I come downstairs to a clean sink, floor and tidy family room. It makes me smile from ear to ear! And speaking of all those tasks, let's see how this past week ended up for me.
We were out of town, so my numbers are out of 5 since we weren't home at all on Wednesday and Thursday.
Make the Bed: 5/5
Empty the Sink: 5/5
Sweep the Kitchen Floor: 4/5
Clear the Clutter: 4/5
I was too lazy to do much of anything when we got home on Friday night, but otherwise, I was in pretty good shape.
Are you new to the challenge?
No worries if you are, just check out
week 1
and
week 2
and you'll be all caught up! It's never too late to join!
Challenge PLUS:
Week 2: Dining Spaces
Clean the furniture
Clean the windows/blinds
Deep clean the floors/Vacuum the rugs
Dust the lighting
Definitely easier than the kitchen, but I was selfish and did that on purpose since we were out of town and I had limited time! :)
And photographic proof, although our formal dining room never really gets cluttered...however when I went to take the photo I had to laugh. Carl didn't put away our liquor after making White Russians the other night, so there is some clutter :)
Before:
and
After: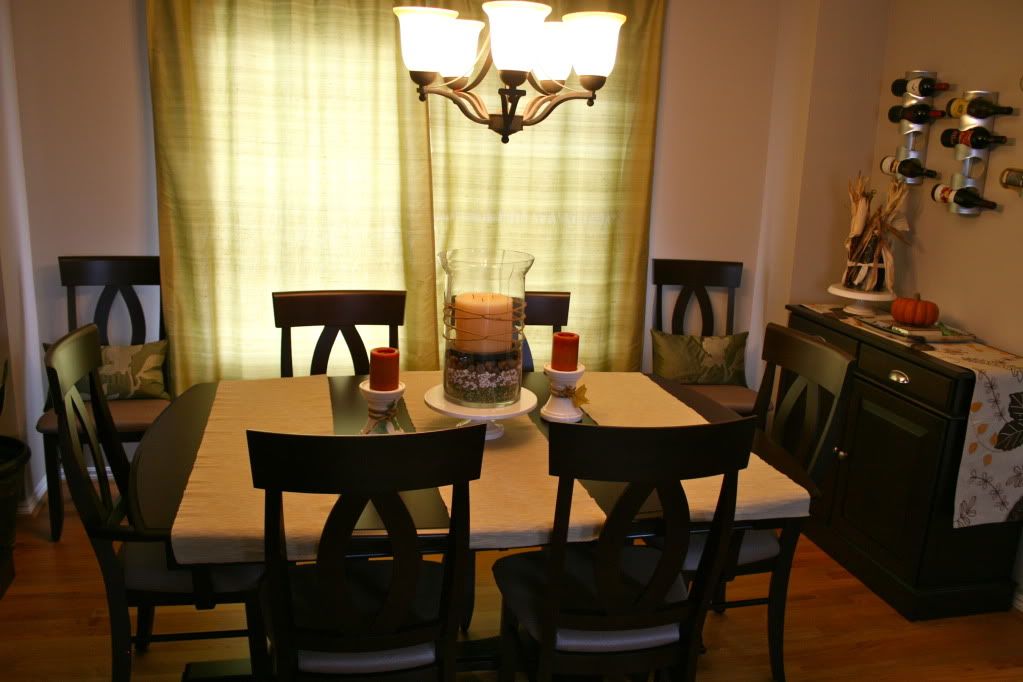 and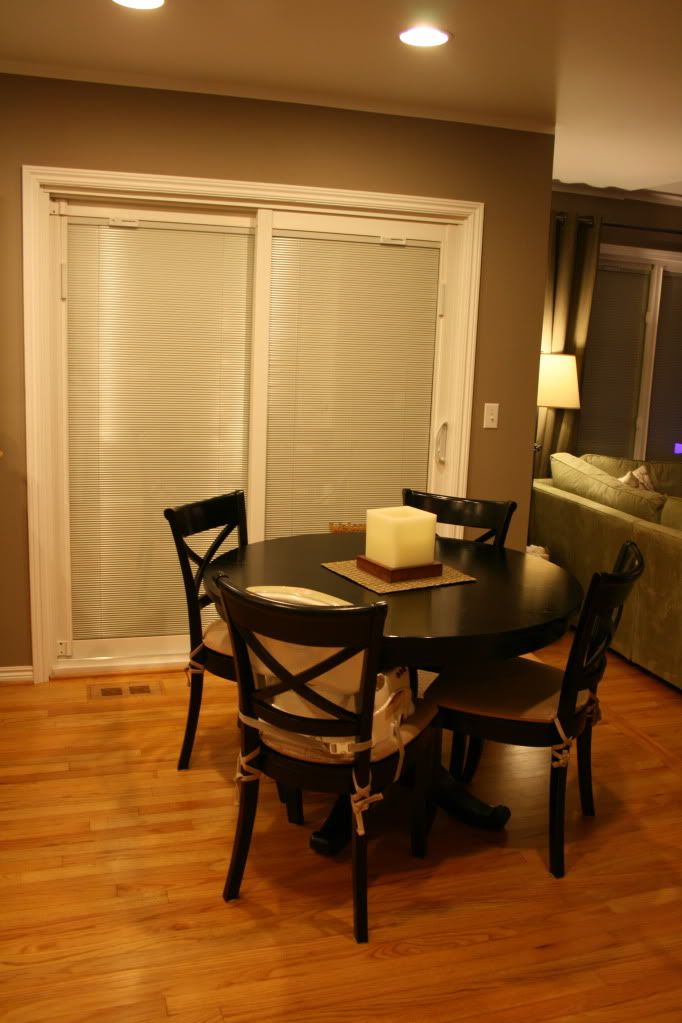 Since we're all pros at those 4 tasks, it's time to add two more. I gotta tell you, I'm loving this two at a time business! Gets me all jazzed up!
We all get it 6 days a week. Too often it just ends up in a pile on the kitchen counter. No more! No more unorganized piles of mail! If you need some tips on how to organize your mail, check out
this previous post
....although I need to update it, so keep an eye out for the new version coming soon! Just remember that this is about organizing the mail. It doesn't mean all the bills are paid that day or everything is filed, but things are in their place. It should either be in a "to do" area, "to file" area, the recycling bin or garbage. Once you've done that step, you can easily go back to it and do what needs to be done when you have the time that week!
Choose your favorite daily shower cleaner and get to spraying! I'm currently using the Method Daily Shower Cleaner. It smells heavenly! Just get in the habit of spraying it down after you shower, and this task is a no brainer. You do shower every day, right? Eh, if not, make your significant other do it! :) There are also lots of home solutions you can try as well.
Spray shower doors with full-strength white distilled vinegar after you've squeegeed the glass, or before you step in and turn on the water. It will help release the hard water deposits so they don't remain on the glass.
Challenge PLUS

Week 3: Bathrooms
Deep clean shower/bath
Deep clean floor and baseboards
Clean all mirrors and glass
Clean light fixtures
Scrub toilets including the base
Clean cupboard interiors/exteriors- discard unnecessary items
Clean counters and all items on counters
So there we have it. Our two new tasks to add on to our tasks from last week and our Challenge PLUS. Let's recap, and don't forget, we aren't replacing tasks here, but adding!
Week 1:
Make the Bed & Empty the Sink+ The Kitchen!
Week 2:
Sweep the Kitchen Floor & Clear the Clutter +The Dining Spaces!
Week 3: Sort the Mail & Spray Your Shower + The Bathrooms!
But now it's your turn! Share your blog post link below with your results and your before and after photos! Don't have a blog? Tell us your results in the comments and if you have before and after photos, post them to the My Happy House Facebook Page!
Can't wait to see how you all did.