....the Happy House gives to yooooooooou....a plethora of Christmas goodies!
I was busy in the kitchen tonight. I started with Gooey Lemon Cookies, followed up with salt dough ornaments and Homemade Hot Cocoa Mix and ended the night with Roasted Cinnamon Almonds.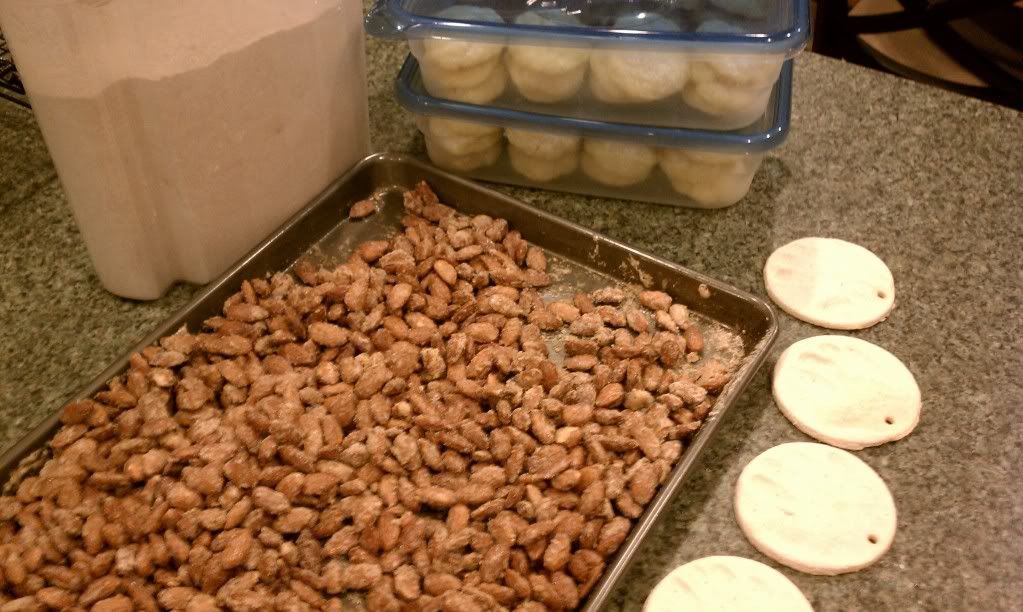 My kitchen is no where near clean, but the dishwasher is running and everything is rinsed. I need to gear up for a busy day of cleaning and prepping for Christmas Eve dinner tomorrow so I'm d-o-n-e for the night!