...the Happy House gives to YOOOOOOOUUUUUU!!!! A Christmas Eve table :)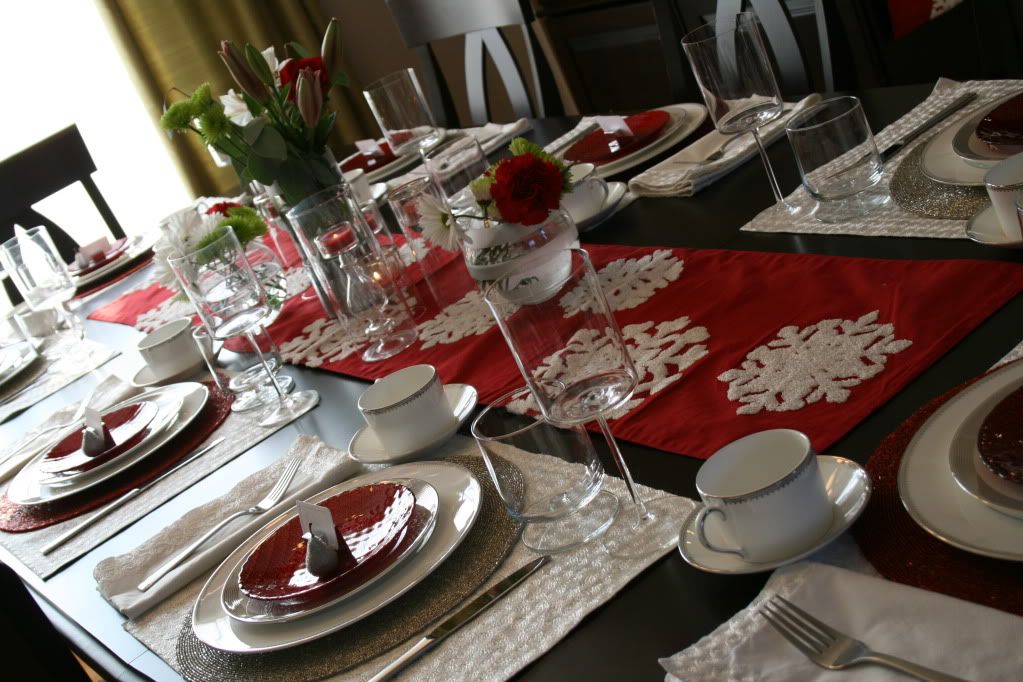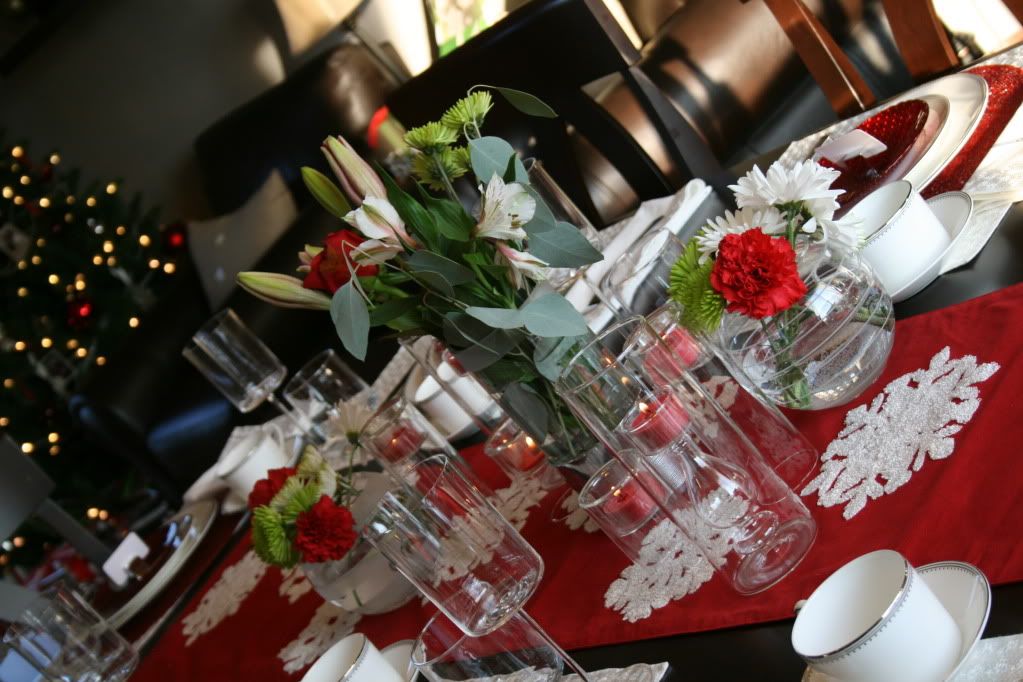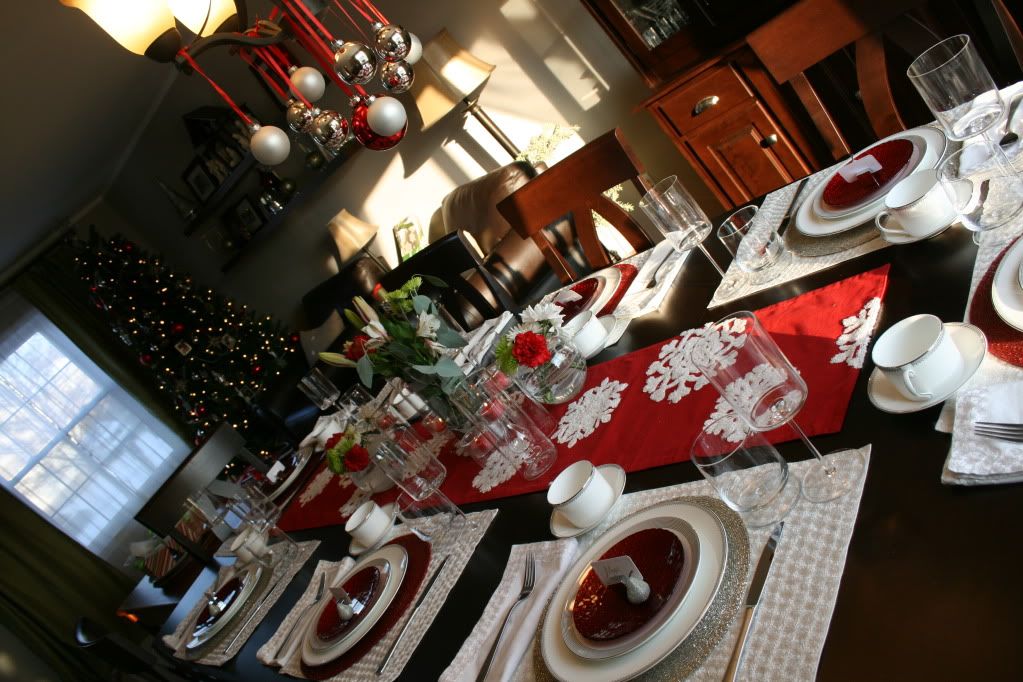 I used cake stands to indicate where dishes would go. Elevating them off the table gave a little more space as well.
All ready for dinner:
And Cam says Prime Rib is nicely followed up by YoBaby.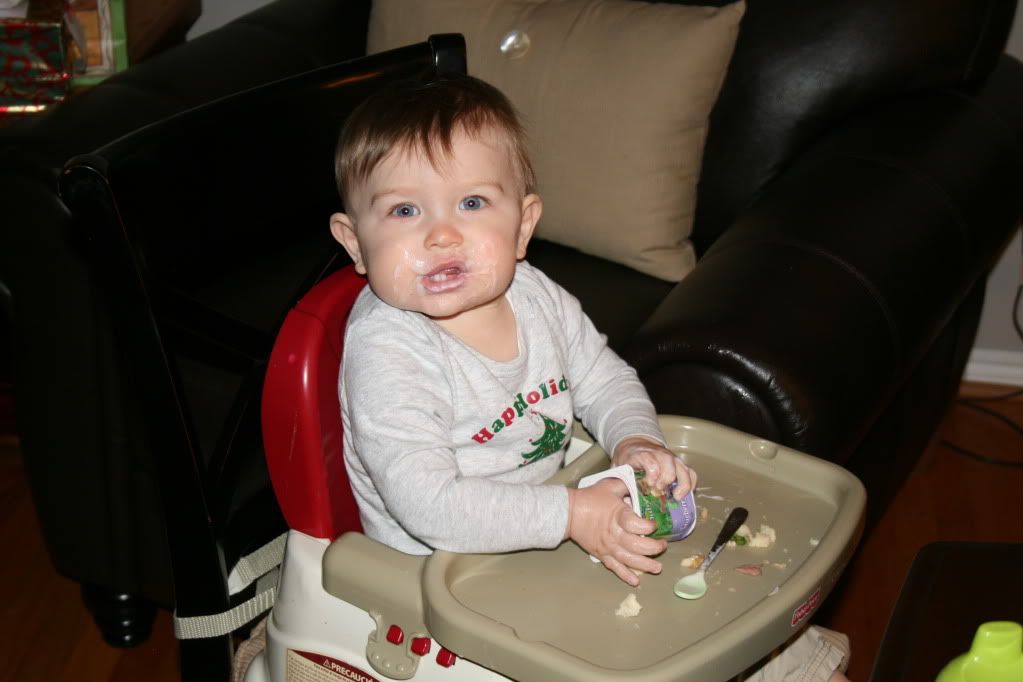 Merry Christmas Eve Everyone! We can't wait to tear into these bad boys tomorrow!