(Talk about cutting it close on being able to call this a "morning" round up!)

When doing my planning on Thursday, I sort of forgot about a major event, my nephew's Baptism. That's what I get for not planning by my calendar! So, things got switched around a bit.

Friday:
Continue working on our decorating project

- It was the mantle project. If you missed it, see it here!

Fold and put away some laundry

Meal Plan

(Details below)
Go be a chaperone for my nieces and their boyfriends.

(Long story short- I wasn't needed, but it was good news. It meant my BIL got home from the hospital!)

Went out to dinner with brother and SIL and had them over for a bit afterward
Saturday:
Catch up on some magazine reading

Some light maintenance cleaning

Organize the basement a bit

Pumpkin Patch with Carl's cousin and his family

(Photo Below!)
Sunday:
Farmer's Market

(Photo below!)

Grocery Shop

- I'll have to go today!
Organize

Coupons

- I got some, but not all of it done

Pumpkin Patch

Possible dinner with cousins

Nephew's Baptism
Meal Plan:
*If you see repeats from the week prior, it usually means something came up and that item wasn't made the previous week. Unless it's Chicken Fajitas. Then it's really true.
The pumpkin patch was ridiculously fun! We got some great photos, you can check out all the details
here on My Happy Line.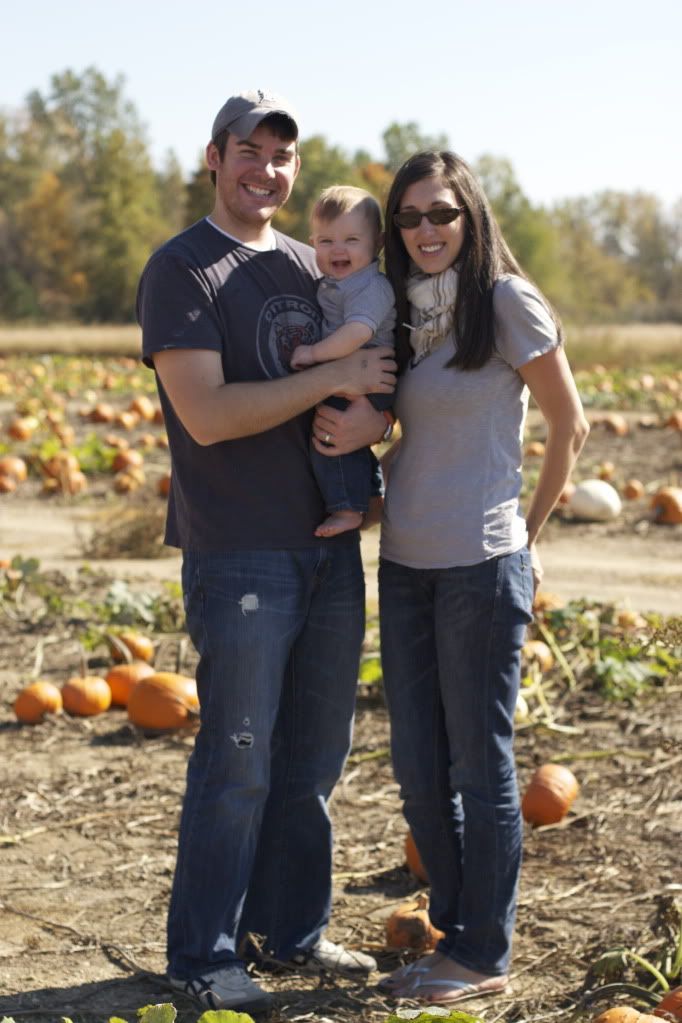 And then here are my goodies from the Farmer's Market. So many new things this week!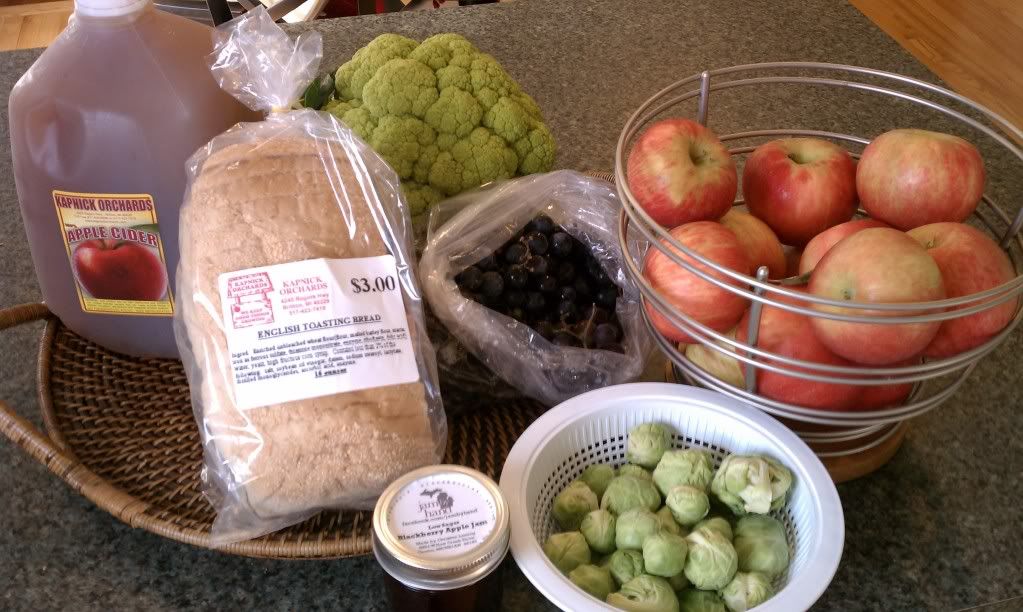 Apple Cider
Cauliflower
Blackberry Apple Jam
English Toasting Bread
Honeycrisp Apples
Concord Grapes
Brussel Sprouts
Now, link up YOUR Monday Morning Weekend Round Up here!!!