I thought about this the other day when I posted the Christmas Tree. I was 12 days away from Christmas, but I didn't want to jinx myself. However, now I feel like I'm on a roll and it's more of a challenge! I'm going to try to give you a Christmas post (decor, entertaining, gift, etc.) up until Christmas. Let's see if I can fulfill my own challenge!
On the 3rd day of Christmas the Happy House gives to you...the annual DIY Fresh Greenery Wreath. I showed you how to
make your own here
, and then I also showed you
last year's version here
. They aren't all that different from one another, mostly because I like it to be really simple and unrefined.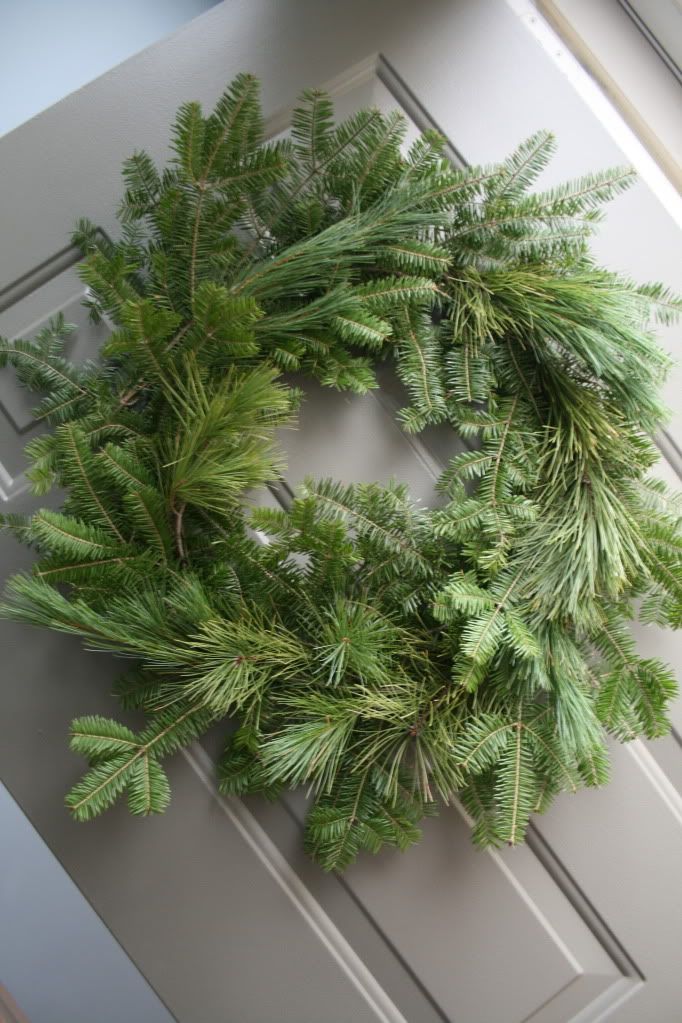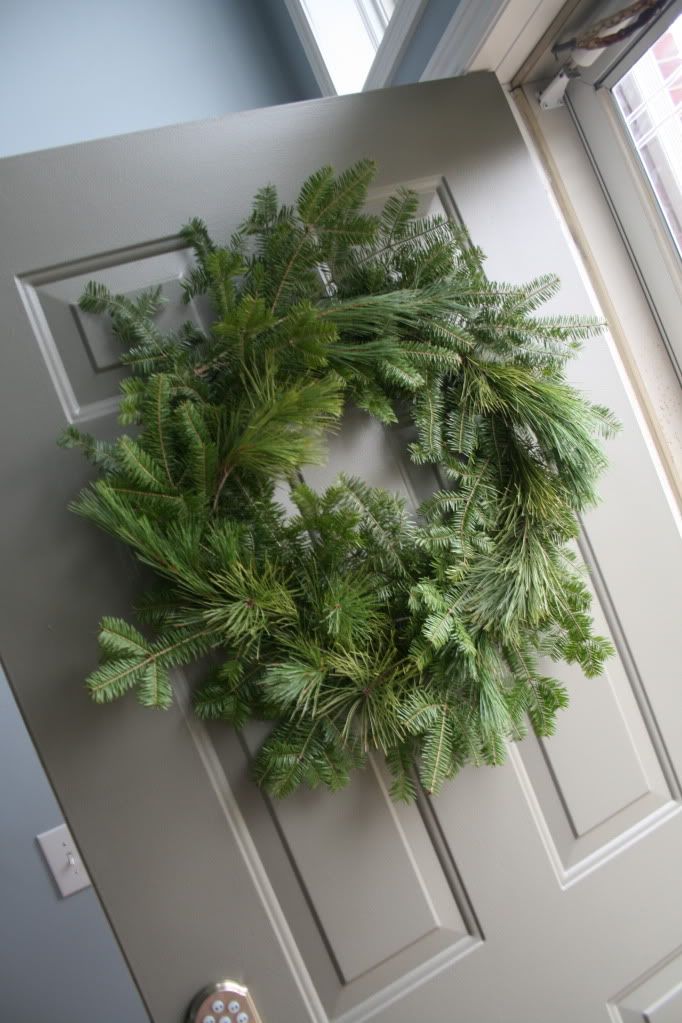 This year, we bought a cute, little, leather reindeer with jingle bells. I can't wait to hear the holidays every time we open the door!
I haven't decided if I want to add a ribbon to hang it from as I've done in years passed. I might give it a try later today to see if I like it, but I'm kind of digging this extremely simple version this year! But of course I like your opinions...ribbon or no ribbon?