That is the color of our living room tree :) For the last 3 years now, I've had "my" tree. We will always have our sentimental ornament tree in the family room, but I love the idea of a color coordinated tree too. It makes me smile every time I walk by it. We had a hand-me-down tree from my sister up until this year, but it's really just too big for the space. We took advantage of the day after Thanksgiving sales and picked ourselves up a 7ft pre-lit one.
I told you I would get you all caught up on my Advent Calendar, so we'll start here, with the tree!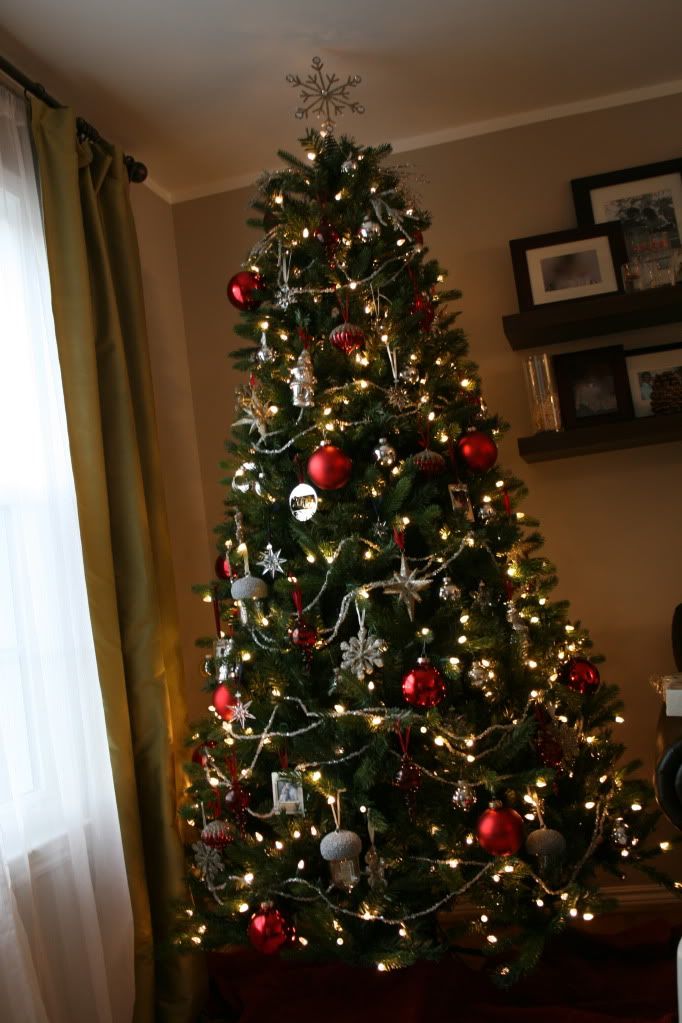 I've got lots more to show you, so I need to hop to taking photos!